Missed submitting by the 5th?
Wrap up and send in!
Submissions will be reviewed through this coming week for EBCOG 2020 congress Norway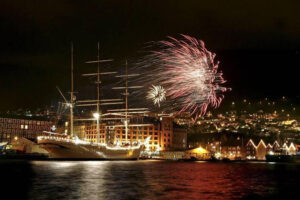 OBGYN for Europe!
The European network of trainees in obstetrics and gynecology ENTOG works closely with EBCOG and will arrange exchange of trainees in various Norwegian hospitals the week before the congress – and arrange a separate exciting program:
             ENTOG Scientific Meeting 2020, Bergen, 14th of May 2020
       · Complications in delivery – Case presentations and panel
       · Three Workshops:
             o Alternative birth position in breech delivery
             o Vaginal breech delivery – hands on training
             o ENTOG executive – The European curriculum for training OBGYN
For the interactive program visit EBCOG 2020 program
Come and share your own research or practical experience with European colleagues: free orals 7 minutes, oral posters 3 minutes, surgical video presentations/ short videos/ and case reports:
HURRY:
The abstract review will continue through week!
Send in your abstract via the congress website or click HERE to submit now.
Early bird registration until 30th of January 2020.