Check our hosts below. Please remember initials and country of desired host.
APPLY HERE!
Do you want to be a host? Click here!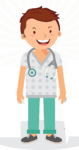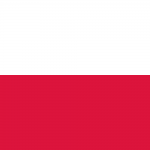 Name
D.K.
Country
Poland
City
Katowice
Hospital
Szpital Zakonu Bonifratrow
Department
Obstetrics and Gynaecology
Dates available
June 2018- July 2018
Duration
2-4 weeks
Accepts
Males and females
Description

I am a 32-year-old doctor, husband and father. Cheerful, open, easy to establish contacts, friendly and caring. I live in Katowice (Poland), near the city center in a small but own house. I have wife (a doctor too – pediatrician) and three lovely doughters; that they can turn the house upside down, but this is a place full of kindness and smiles, which I am happy to return to after work. We are also happy to offer accommodation and hospitality for the duration of your stay in Katowice.

I work as a doctor in a gynecological and obstetrical ward of Brothers Hospitallers of St. John of God Hospital in Katowice. It's already five out of six years of my specialization course. That facility is the most popular maternity hospital in Katowice (over 2000 deliveries a year in our ward). That gives a great opportunity to learn about various interesting clinical cases. We take care of pregnant women from the first trimester and we provide a secure birth from 31 weeks of pregnancy.

I can not fail to mention that we are a center that organizes training in laparoscopy and minimally invasive surgery for the southern part of the country. LASH, LAVH, TVH operations are our daily routine, we also deal with urogynecology (TVT, dTOT) and all other standard procedures. We are a reference center for oncological protocols and radical surgery for reproductive organs.

Every day we carry out about 4-6 major operations, of which at least half are laparoscopic.

What about Katowice? The city are well connected with the neighboring agglomerations and other cities (like Kraków, Wrocław); it is the capital of the Silesia region, the industrial center of Poland. In addition to numerous attractions of manufacturing character, it is a place rich in culture: exhibitions, sporting events, music concerts, outdoor events. However coal is the main attribute of Silesia, fortunately there is more greenery in the area than black. I think that Katowice does not need advertising, it's enough to google: what to do in Katowice.

I believe that it can be your wonderful time, rich in new impressions and acquired knowledge. Be my guest.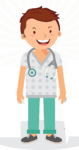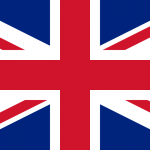 Name
B.W.
Country
United Kingdom
City
Birmingham
Hospital
Heart of England NHS Trust
Department
Obstetrics and Gynaecology
Dates available
Any
Duration
1-4 weeks
Accepts
Males and females
Description

NIHR Academic clinical lecturer in Obstetrics and gynaecology at the University of Warwick. Senior registrar in the NHS. Most senior clinician at night duty. Practice general Obs and Gynae with interest in minimal access surgery.
Heart of England NHS Trust is a construm of three teaching hospitals in Birmingham with a total of 11000 deliveries per year.
I am happy to host a fellow trainee up to one month to shadow my practice. I am happy to help arrange local approvals.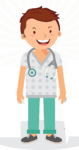 Name
H.G.B
Country
Turkey
City
Istanbul
Hospital
İstanbul Sisli Etfal Hospital
Department
Obstetrics and Gynaecology
Dates available
June 2018-December 2018
Duration
one month
Accepts
Males and females
Description
I live in the center of the city. Istanbul is a very big and attractive city. You can alwyas find something fun to do in here. I am a second year ObGyn resident doctor and want to be an Reproductive Endocrinologist. I can share all of my medical experiences my collegues.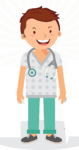 Name
M.Č
Country
Croatia
City
Zagreb
Hospital
University Hospital Center Sestre Milosrdnice
Department
Obstetrics and Gynaecology
Dates available
June to Mid August
Duration
1 week
Accepts
Males
Description

Welcome to beautiful Croatia and Capital city of Zagreb. Our department is clinical center managing all the pregnancy associated pathology and gynecologic patients as well.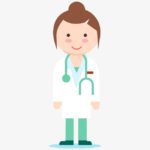 Name
G.T.
Country
Turkey
City
Birmingham
Hospital
Kanuni Sultan Suleyman EAH
Department
Obstetrics and Gynaecology
Dates available
Mostly available
Duration
Open to options
Accepts
Males and females
Description

My hospital has the biggest ObGyn department in Istanbul. We have perinatology and oncology departments leading departments of in Istanbul. There is around 15.000 births/per year.