ENTOG One2One Exchange - Pilot Project
ENTOG – European Network of Trainees in Obstetrics and Gynaecology launches an exciting project for trainees to facilitate and take part in international exchange all year round!
!!! WE NEED HOSTS !!!
One2One Exchange is an individual exchange based on our annual event, the ENTOG Exchange. It gives trainees the opportunity to get a more in-depth view of the work and life of other trainees.
The rules are simple: we take offers from the hosts who are willing to invite a colleague from abroad for 1-4 weeks. The visitor is supposed to assist the host in their daily work in the hospital and observe the differences between the two systems of healthcare. Usually the host also offers accommodation but it is not mandatory. The offers are available on the ENTOG website. If a trainee is interested, they can send a message to a selected host via ENTOG. The visitor can offer the host an invitation to their department in exchange. Then, the host and the visitor negotiate the conditions and requirements of visiting one another. Once the exchange is completed, a certificate will be issued by the ENTOG Executive (for both, the host and the visitor).
Review of a host:
"My experience with One2One Exchange completely exceeded expectations. I received 2 trainees from Romania! They basically slept in my couch for 3 weeks, while accompanying me in my professional responsibilities. But it was so much more then that! We shared so many residency stories, so much advise from each other, so many worries about the future... We really connected in a professional and personal level! And I loved having them around, operating with them and talking thru night shifts. We even planed some projects together, so we can continue to meet and work together in the future. A true enriching experience, for sure! I hope to see them soon! and... I can't wait to host again!"
In order to apply, click on APPLY button. Please CHECK HOSTS and don't forget to indicate which host you chose!
Do you want to be a host?

CLICK HERE!
Available Hosts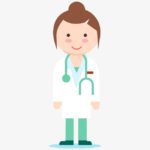 Name: MYN
Country: Ireland
City: Dublin
Hospital: Coombe Women & Infants University Hospital
Department: Obstetrics & Gynaecology / Trinity College Dublin
Dates available: available now!
Duration: 1 - 2 weeks
Accepts: Males and females
Description: Hello! I am a registrar based at the Coombe Women & Infants University Hospital which is one of the 3 maternity hospitals in Dublin with an annual delivery rate of over 8000 babies. However, my official post is as a lecturer to the 4th Year medical students from Trinity College Dublin. As such, I will be able to offer to you an insight into medical education; if that's something you are interested to explore. It will be particularly interesting if you will visit in February 2020 as that is also when the Irish Network of Health Educators Annual Conference is happening. If you are interested in an obstetrics experience (there are far lesser gynaecology experience in my unit), I should also be able to arrange that experience for you in my hospital. I am currently living in a 2 bedroom; so have a room to spare - this may subject to changes in near future. If that happened, I am happy to assist you in finding another accommodation during your stay. While Dublin is capital city of Ireland, it is small enough to be charming and warm (which makes up for our rain and cold!). It is easy to explore other Irish wonders around the country with Dublin as your base!