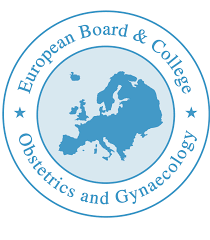 EUROPEAN BOARD & COLLEGE OF OBSTETRICS AND GYNAECOLOGY
EBCOG is the Board and College of the Obstetrics and Gynaecology Section of the Union Européenne des Medécins Spécialistes (UEMS). EBCOG began in 1996 as a fusion between the European Board of Gynaecology and Obstetrics (EBGO) and the European College of Obstetrics and Gynaecology (ECOG). Based in 1050 Brussels, Troonstraat (Avenue de la Couronne) 20, Belgium, EBCOG is an organisation made up of 36 countries.

INTERNATIONAL FEDERATION OF GYNECOLOGY AND OBSTETRICS
FIGO is dedicated to the improvement of women's health and rights and to the reduction of disparities in healthcare available to women and newborns, as well as to advancing the science and practice of obstetrics and gynecology.
The organisation pursues its mission through leading global programme activities, with a particular focus on sub-Saharan Africa and South East Asia.