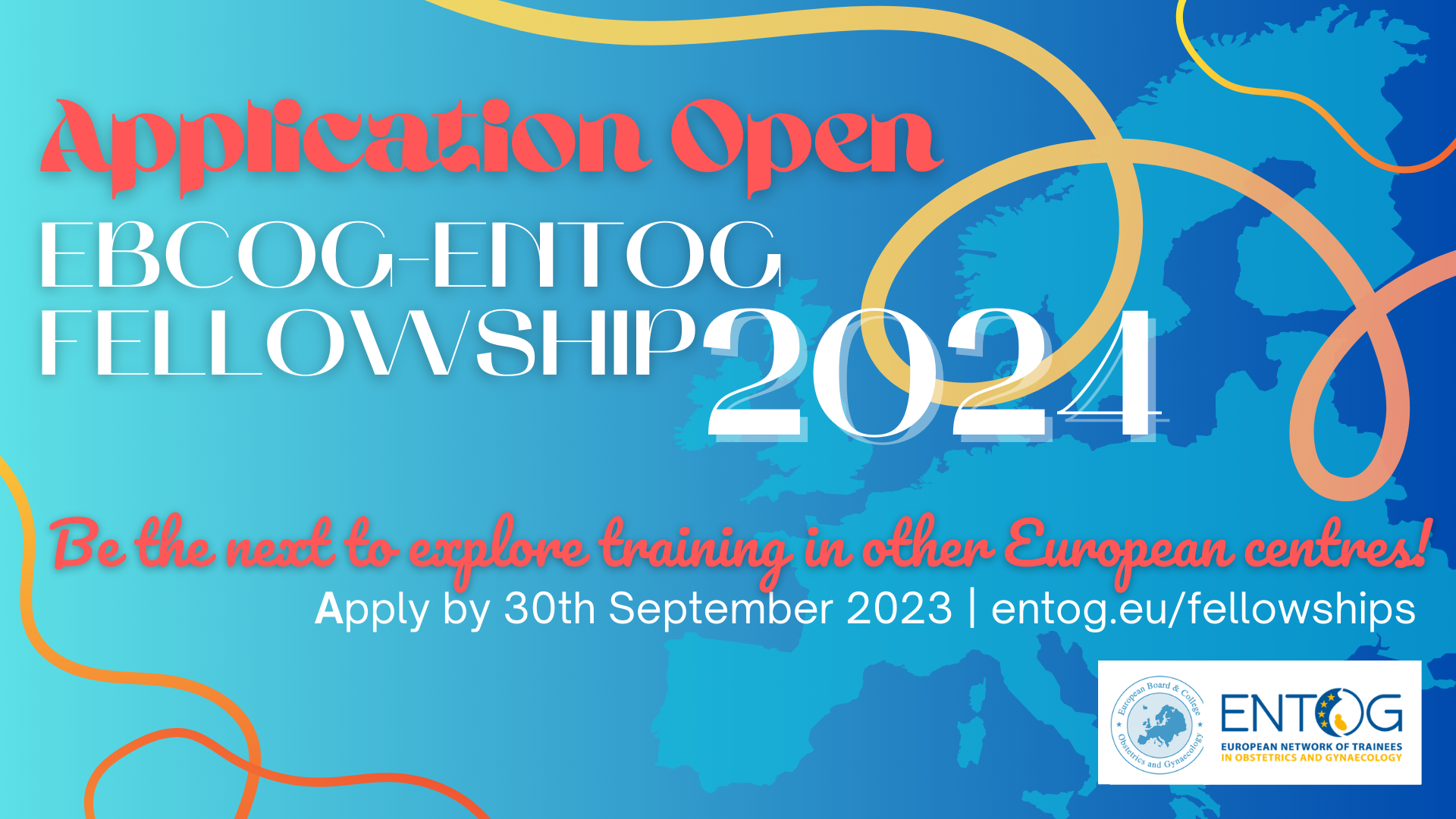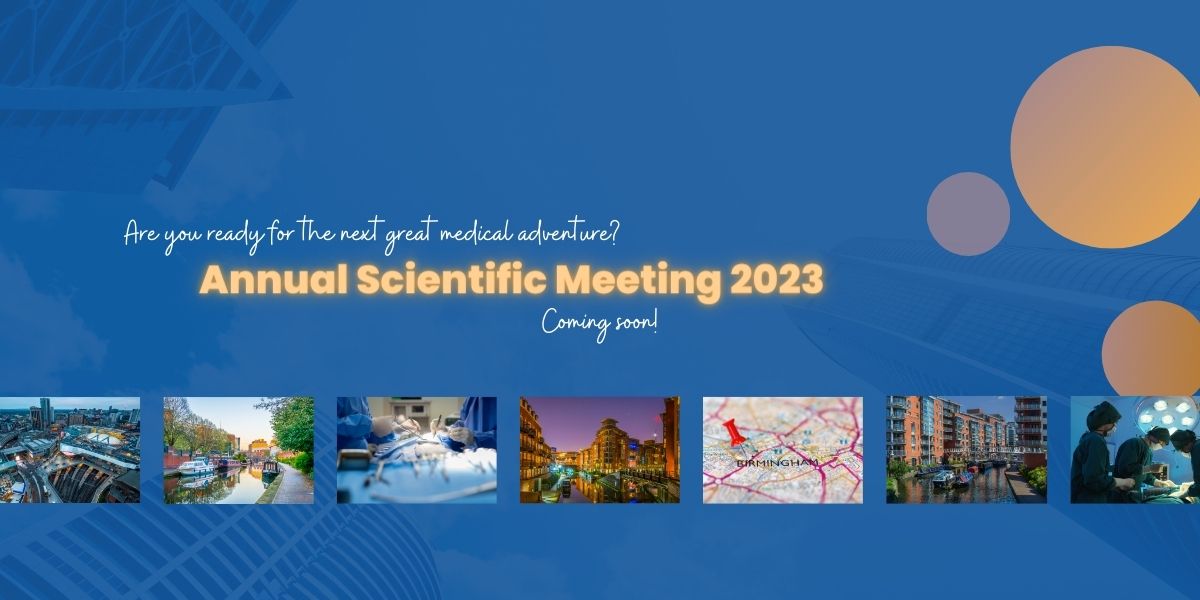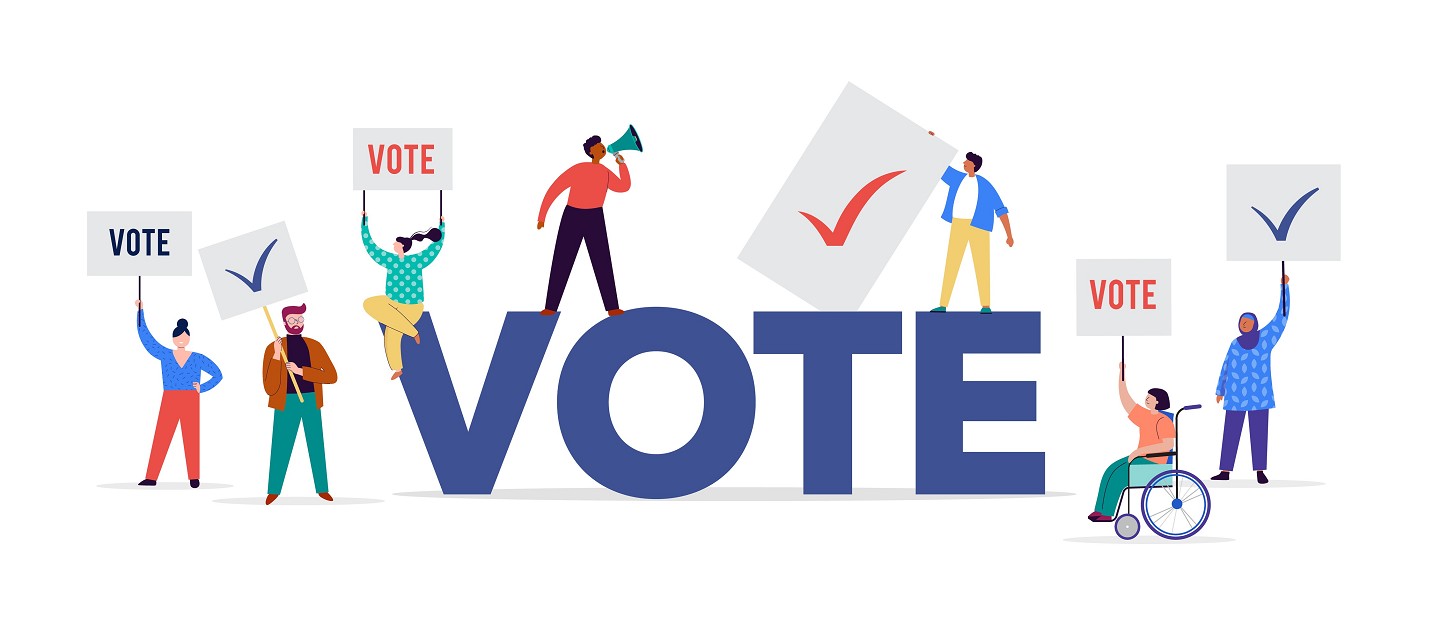 ENTOG EBCOG Fellowship 2024
EUGA Survey in Training in Urogynecology
EUGA Trainee Committee Survey in Training in Urogynaecology - express your opinion!
Annual Scientific Meeting 2023
ISUOG WORLD CONGRESS 2023
ISUOG WORLD CONGRESS 2023 on ultrassound in obstetrics and gynecology
16 - 19 October 2023

Get exclusive 10% discount on early-bird registration rates!







WHAT IS ENTOG
ENTOG – European Network of Trainees in Obstetrics and Gynaecology is a non-profit organisation that unites and represents European Ob&Gyn trainees. It was founded in 1997 and currently has 35 member countries. Our main objectives is to achieve the highest possible standards of training and consequently improve the quality of medical care given to women and their babies. We also promote international exchange and interaction between the trainees and represent European trainees. We work in close collaboration with EBCOG (European Board&College of Obstetrics and Gynaecology) and are represented in their most important standing committees.
CORE OBJECTIVES
JOIN OUR WEBSITE AND BE INFORMED ABOUT ENTOG ACTIVITIES !!!
To become the member of ENTOG, you need to join your national society. But membership in our website is open to every trainee in obs/gyn. Join us and receive our Newsletter!
OUR LATEST NEWS
Dear ENTOG member, ENTOG NEEDS YOU! Without you we cannot proceed with our activities. This year, we have 4 vacant Executive Committee positions open for elections: President, Secretary-General, Treasurer and Executive Member. • Are you an ObGyn trainee or young specialist who is interested in the organisation oftraining and quality control and improvement of training programmes?• Are you a born leader or do you want to improve your leadership skills?• Are you a hard-working and enthusiastic trainee?• Do you have financial skills and/or want to develop financial skills in a young internationalorganisation?• Are you a creative person – interested in[...]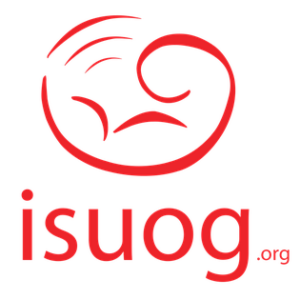 Take a look at the third edition of ISUOG newsletter dedicated to trainees! ISUOG Trainee newsletter Spring 2023 In this edition you'll find an announcement about ISUOG first trainee focused webinar which will be taking place on Wednesday 5 July – this will be a free to attend and open to all trainees. Feel free to watch an interview with Professor Liona Poon about her career on the Trainee Hub and join us in raising awareness this Pre-eclampsia Awareness Month by exploring collection of UOG Journal articles and practice guidelines on pre-eclampsia screening, hypertension management, and risk assessment. Subscribe to[...]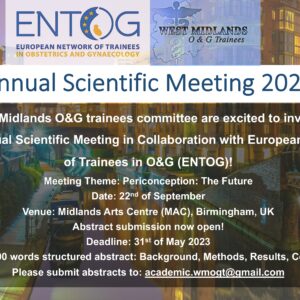 The West Midlands O&G trainees committee are excited to invite you to their Annual Scientific Meeting in Collaboration with European Network of Trainees in O&G (ENTOG)!Meeting Theme: Periconception: The FutureDate: 22nd of September 9 a.m. – 4 p.m.Venue: Midlands Arts Centre (MAC), Birmingham, UK €100 full day rate includes Refreshments + Lunch Abstract submission now open!Deadline: 23rd July 2023Format: 300 words structured abstract: Background, Methods, Results, ConclusionPlease submit abstracts to: academic.wmogt@gmail.com Social: Dinner + Dance networking event 7 p.m. – Midnight at the Midlands Arts Centre (MAC) €50 3-course Meal + Welcome drink Register now via QR code below! e-mail EntogExchange23@gmail.com for[...]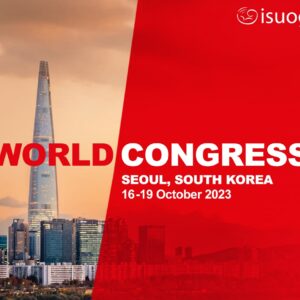 We are pleased to support the ISUOG World Congress on Ultrasound in Obstetrics and Gynecology (Seoul , Korea, 16-19 October 2023). ISUOG is offering ENTOG members an exclusive 10% discount on early-bird registration rates. You will receive the discount code from us via email. Book by 16 August 2023 to benefit from the discount. After this point the code will no longer be valid! This leading scientific event in obstetrics and gynecology imaging brings together the latest scientific research, clinical best practice and the opportunity to meet faculty, industry and delegates from around the world. Find out more about the[...]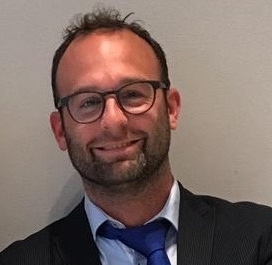 Ferry Boekhorst
President
Netherlands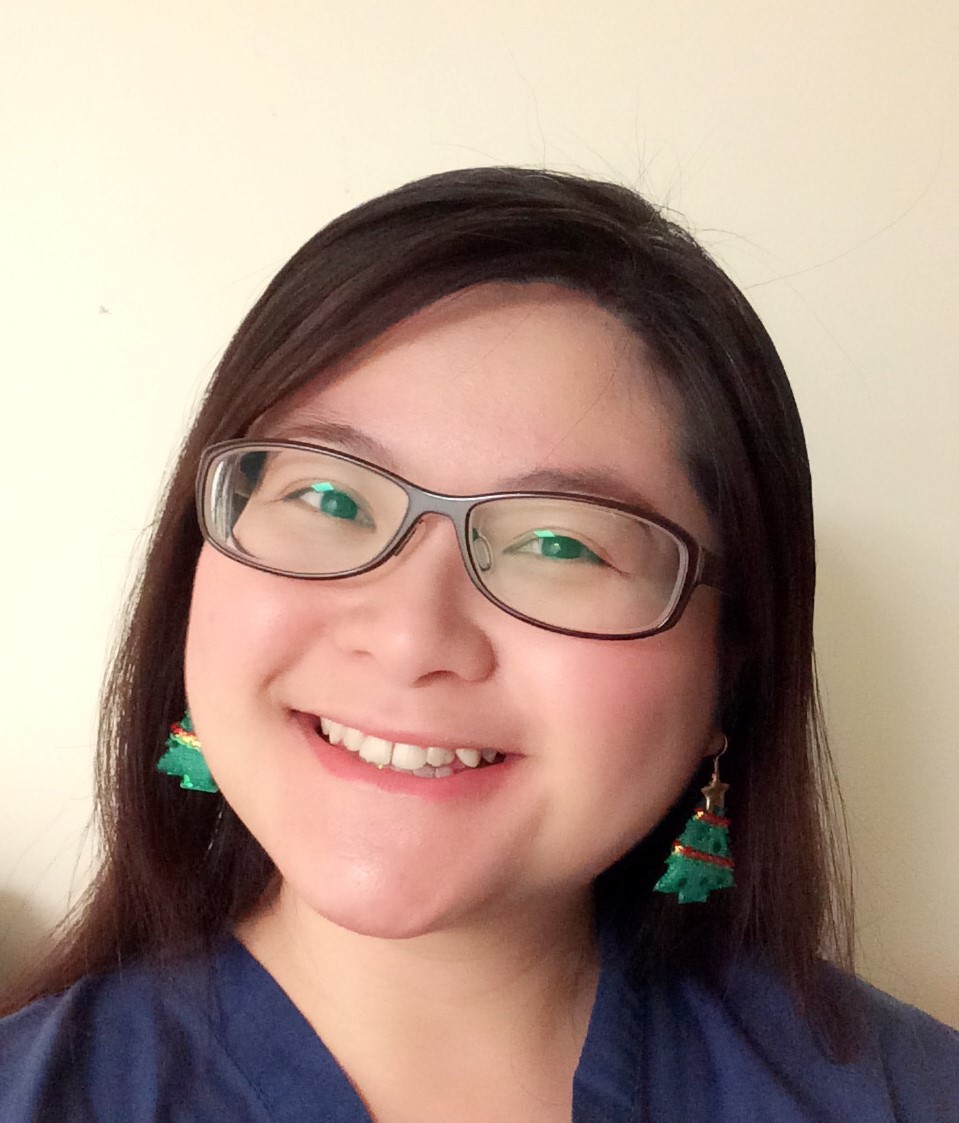 Mei Yee Ng
Secretary General
Ireland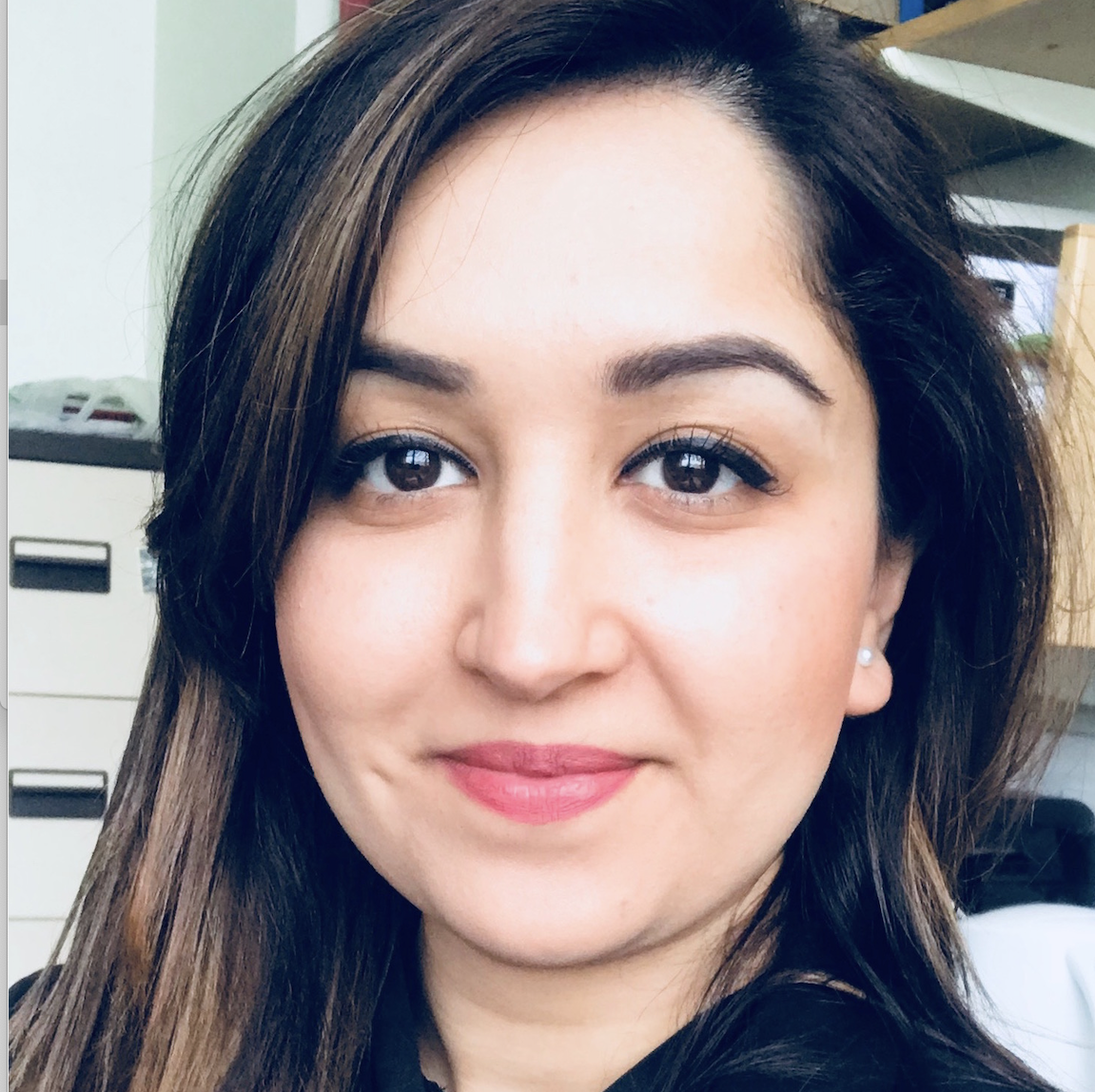 Hajra Khattak
Treasurer
United Kingdom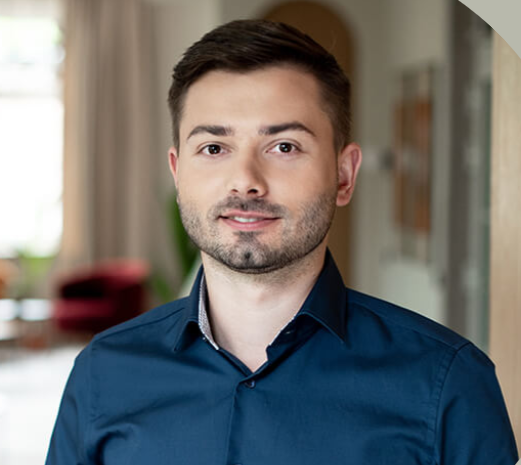 Rafał Zadykowicz
Member - Webmaster
Poland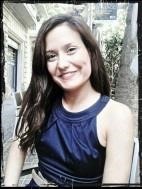 Sofia Tsiapakidou
Member
Greece
ENTOG.EU
Not a registered user yet?